Less Players, More Fun – Adapted for Schools
Aspire Deadly 5s is fast, fun and incorporates all the skills and game principles of Hockey. With fewer players, less space, it has the ability to adapt and be flexible to local regional and remote community needs allowing Aspire Deadly 5' to become a great participation option.
Condenses the best of the 11-a-side game into an action packed, skilful and fun game.
This is a high-speed running game designed for higher scores and more involvement for every player.
It is designed to support innovation to break down barriers to participation, reduce costs of travel and support the availability of playing areas in remote regions.
Aspire Deadly 5s is designed to be inclusive, fun and engaging for all levels, genders and ages.
It's great for programs with a youth focus, but innovation sees it adapting to Walking Hockey Programs and other small-sided games.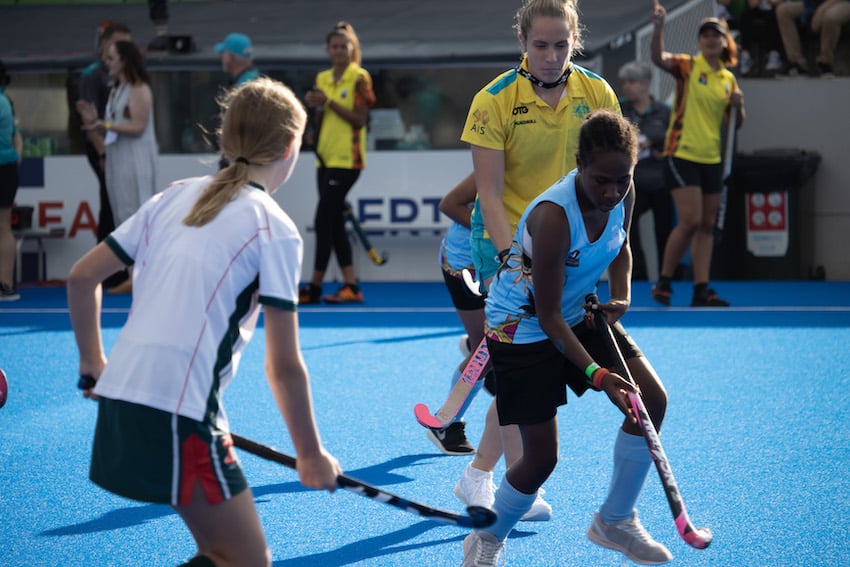 REGISTER YOUR INTEREST NOW
WANT TO KNOW MORE ABOUT OUR PROGRAMS?